A lot has changed in web development in the last decade. Right from the way websites were designed and developed to how they were marketed. The slow but constant change is attributed to the changes in today's business requirements, user's behaviors, and the latest technological trends. For example, a website's speed was not of prime importance a decade ago as it is today. Similarly, modern websites are responsive and increasingly using artificial intelligence (AI), machine learning (ML), and other technologies unlike in the past.
As a web developer, you have to constantly hone your skills in accordance with the latest trends to develop the best-performing websites. This article shares 5 tips that will help you climb up the web developer ladder.
---
1. Write Code Every Day
Consistency is the key to master anything. No matter how small a step you take, if you take it consistently, you will eventually reach your destination.
Web development is not something you will master overnight. It needs regular practice. Whether you are a beginner or an advanced level developer, there is always room for improvement. A quality developer is the one whose coding is refined and easily understandable by other developers.
If you want to be on the top, you have to be passionate about what you do. Only passionate web developers will write code every day which allows them to not only spot their errors and learn how to correct them but also makes them proficient at coding. Writing code every day provides developers with every opportunity to come up with more intuitive ways to solve a problem.
---
2. Contribute to Open Source Projects
The more diverse projects you work on, the better you become as a developer. Limiting yourself to a single project or projects of similar nature will limit your exposure.
To become a truly diverse web developer, you must work on different types of projects. This will expose you to different scenarios and by learning to solve problems of different nature; you extend your learning.
Open source projects such as GitHub and Stack Overflow are an excellent source to try your hands on. When you recommend a solution to a problem or write code to fix a bug, you not only become part of the web development community but also nurture your creativity and problem-solving skills. Moreover, you are likely to get noticed by potential employers. This is the reason a diverse web design company gets more projects than the one that works only in a specific niche.
---
3. Keep Yourself Updated with the Trends
Trends change all the time and you should keep yourself up with them. Sticking to one programming language or one skill won't keep you alive in the industry for very long.
Every programming language has a life span after which they become obsolete. Similarly, user's preferences change with time and they want things to work differently on their websites.
There was the era of C++, MATLAB, and Perl. Now we have PHP, Python, and JavaScript in the market. Similarly, people today focus more on the engagement aspects of a website than the looks of it.
So don't be afraid to come out of your comfort zone and learn new skills. If you are a React developer, learn Angular too. If you are a Laravel developer, learn Django too.
---
4. Build a Sandbox
When you write code, you are going to make mistakes and you would not want a single mistake to spoil all your efforts. To avoid this, it's always advised to create a testing environment i.e. localhost.
A testing environment gives you an open field to try out new things without having to worry about breaking anything. Even if you do break something, it won't have dire consequences and you can easily recover it.
So always build your sandbox so that you can free your arms and practice whatever you want without fear. Making mistakes and learning from them will help you become a better developer.
---
5. Learn from Others
One of the qualities of high achievers is they are always open to learning and don't shy to learn from others' work. When you draw inspiration from others' works, you improve on your own creativity.
As a web developer, you have a vast community and resources at your disposal. There are thousands of great websites with out of the box features and functionalities that you can study.
You can emulate them and even reach out to their developers to learn how they have implemented certain things.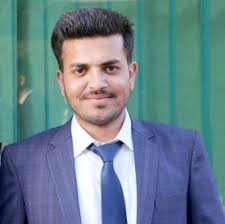 📚 Get access to exclusive content
Want to get access to exclusive content? Support webtips to get access to tips, checklists, cheatsheets, and much more. ☕
Get access
Read more on